6.5" MIB Original CarPlay Android Mirror RCD330 Plus Radio
Home Delivery
With Text Confirmation Available
12 Months Warranty
On ALL Items
International Delivery
Available
6.5" MIB Original CarPlay Android Mirror RCD330 Plus Radio
Availability:
Estimated Delivery by Parcel Force (4-6 Working Days)
Product Description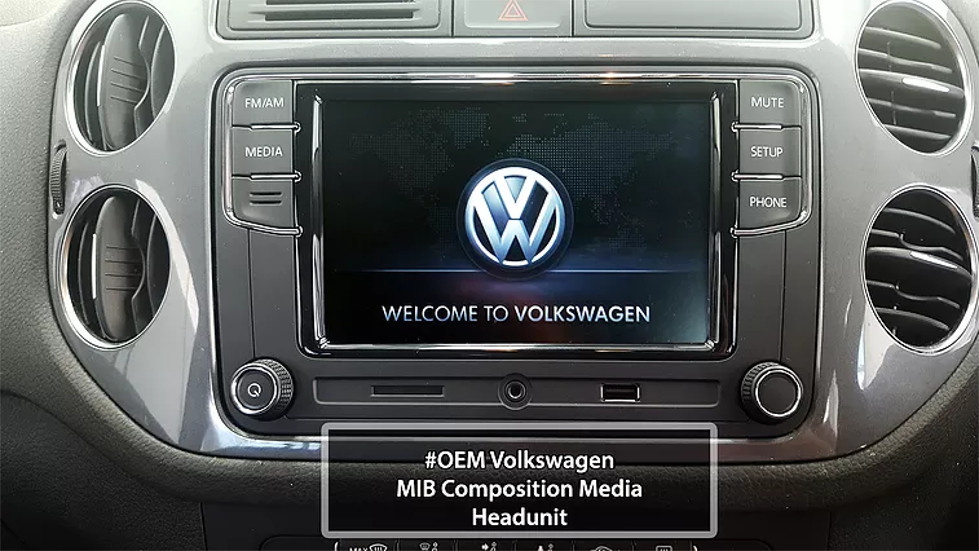 The VW RCD330 PLUS MIB Composition Media Touch Head unit from Volkswagen is designed to be compatible with any VW 2010-2016 vehicle that has the RCD / RNS audio VW Universal dash layout. It is direct fit without any modification to any of compatible VW vehicles*
Not to mention that It grants a lot more up to dated features and specs compared to old RCD 510 / RNS 510 Headunits from VW. The RCD330 Plus headunit is definitely something that will grant up to dated features and strong reliability as being an OEM Heaudnit from Volkswagen.
* aerial adaptor maybe required for some models. The unit is not suitable for models before 2010 due to CAN setup.
The touch screen on the MIB Composition Media RCD330 Plus has 6.5" 800 x 480 Resolution HD touch screen. Compared to previous RCD 510 head unit with low resolution of 480 x 234 , It will certainly display an improvement straight away. Not to mention that It has better responsive Touch screen equipped.
Bluetooth Phone & Audio on the MIB Composition Media Audio (RCD330 Plus) comes with not just Bluetooth phone calls but also an Audio stream off from your phone. Unlike previous 'Optional' Bluetooth modules, RCD330 Plus head unit has built-in Bluetooth module that supports both Phone calls and Audio streaming. Not to mention that It will recognises most & brand new phones, including iPhone X and Samsung Galaxy S9.
MIB Composition Media Audio (RCD330 Plus) will be provided along with Reverse Camera ready platform. Add an Aftermarket camera, which bound to have better performance can be installed, yet perform as a genuine Reversing Camera. Which, in this photo - Direct Fit VAG1 night vision camera was Installed. Due to the screen itself has HD Screen, the rear sight will be also clearer and brighter in night. The head unit also supports the OPS and Park Pilot parking sensors.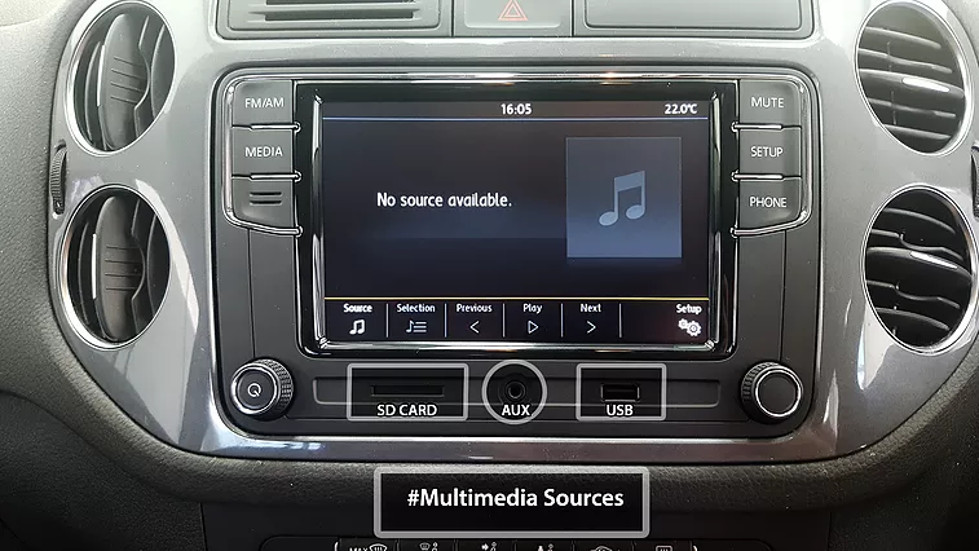 Media Streaming is the modern way of playing music. The MIB Composition Media Audio (RCD330 Plus) has multimedia player, that allows Musics and other supports media files to be played from variety of sources:
SD Card - Standard within VW these days.
3.5MM AUX - Trusty old classic AUX that lit up your road trip.
USB - Allows USB storage with media files to be inserted and read through Media player.
USB Smartphone Integration (App Radio) - Either Apple CarPlay, or MirrorLink for Android.
Instead of built-in Sat Nav that cost heavy to obtain & maintain with Map update, by using Mobile Phone connection, It will grant not just Sat Nav powered by Apple Map / Google Map or any other compatible apps. but also will grant variety of features such as phone / message / music
and other compatible apps.
Be advised that if one has been chosen , It can't go back to the other.
DESIGNED FOR:
The VW 6.5" MIB Original RCD330 Plus head unit is suitable for the following models:
VW Amorak (2010 - Onwards)
VW Bora (2010 - Onwards)
VW Caddy (2010 - Onwards)
VW Eos (2006 - Onwards)
VW Golk Mk6 (2010 - 2013)
VW Passat CC (2010 - Onwards)
VW Polo Mk5 (2010 - Onwards)
VW Scirocco Mk3 (2010 - Onwards)
VW Sharan (2010 - Onwards)
VW Tiguan (2010 - Onwards)
VW Touran (2010 - Onwards)
VW Transporter T5 (2010 - 2016)
INSTALL SIZE: 178mm x 150mm x 100mm | PANEL SIZE: 220mm x 130mm x 210mm
IMPORTANT INFORMATION: The fitment guide is given as a guide only. We strongly recommend you double check the shape and dimensions against your application before purchase as some models on our fitment list do have different shape stereo's fitted from factory.
FITMENT NOTES:
The unit has a single FAKRA aerial fitting. You may need an aerial adaptor if you have the twin aerial fitting.
This product will not be compatible with any models before 2010.
General
- Power Supply: DC 12V (allowance range: 10.8-14.5V)
- Max. Current: 10A
- Screen Size: 6.5 inch
- Front panel Size: 220mm(Top width)*130mm(High)*210mm(Bottom width)
- Package Size: 300mm*270mm*200mm
- Shipping Weight: 3.5kg


Other Details
VW VOLKSWAGEN:
Transporter T5
VW VOLKSWAGEN:
Scirocco Mk3
Find Similar Products by Category